I think everybody is already aware of the negative impact stress has on human health – the nervous system, cardiovascular system, digestion, hormonal background, mood, life energy, and general quality of lifestyle. It possesses a really destructive force that ruins people's lives. To all this, scientists have recently have found out that emotional or physical strain can cause diabetes mellitus. This is indeed unpleasantly shocking news. What is the connection between stress and diabetes? How does the first one cause increase in blood sugar levels? And what is even more important, how can you lower pressure to prevent diabetes and other health problems? Let's dwell more on the subject!
Can Emotional Stress Cause Blood Sugar Level Rise?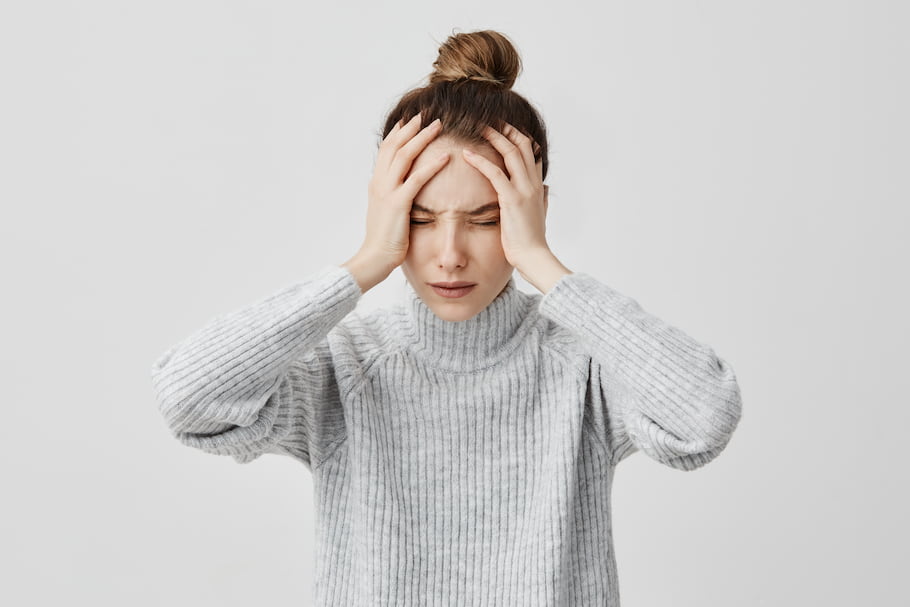 Many people know about physical stress (illness, injury, surgery) and how to deal with it. Emotional stress is harder to detect and, therefore, more challenging to manage. Feelings such as fear, anxiety, anger, and excitement cause the body to release stress hormones into the bloodstream to help the body prepare for the so-called "fight-or-flight" response. When the body is under stress, the adrenal glands enlarge and release two hormones: adrenaline and norepinephrine. While the primary role of norepinephrine is to prevent a drop in blood pressure, epinephrine is an important blood glucose regulator. Raising blood sugar is essential in stressful situations as the body prepares itself for great physical and mental stress. This is assisted by the release of adrenaline, which, in combination with high blood pressure, ensures the supply of oxygen and glucose to all parts of the body.
In people without diabetes, the body produces insulin to lower high blood glucose levels. However, in people with diabetes, stress can raise blood sugar levels for days, weeks, or months.
Look for Stressful Patterns to Control and Avoid Stress and Diabetes
Anxious moments and nervous situations happen to everyone. Naturally, different events or actions cause different reactions in each person. What bothers you greatly may not have any effect on the other. The main thing is to look for patterns. What exactly can cause an increase in blood glucose levels in a particular situation? Try to write down all the situations where your blood glucose levels are high due to emotional stress, and then analyze the reasons and find out if there is a particular situation, feeling, or even person that may explain the high values.
3 Steps to Check if Stress Affects your Blood Sugar
Step 1. Rate your stress level on a scale from 1 to 10, with 1 being the lowest and 10 being the highest. Write down the stress level along with the situation and feelings.
Step 2. Check your blood glucose level and record your result.
Step 3. After a week or two, examine your results to see if there is any pattern between stress levels and blood sugar levels.
Triggers can be Devious
Life-changing situations or serious problems are obvious stress triggers. But it can be more difficult to determine if the cause is in the accumulation of many smaller troubles. If you have too many events happening in your life, it does not mean that you are under stress. In contrast, a lack of work, activity, or life changes are all factors that can cause stress, as well as constant anxiety or the feeling that you cannot control the situation.
3 Ways to Reduce Mental Stress
Learn to relax during stressful moments using deep breathing exercises.
Review your schedule to figure out how to unload and reduce stress.
Exercise regularly and take outdoor walks. Try to be in nature more often, take up your favorite hobbies, this usually has a calming effect on the body and soul.
It's important to understand what stress is and how it affects your body.
How to Reduce your Stress Levels?
There are no known ways to totally avoid or eliminate stress and problems in your life, but there are certain things you can do to decrease it.
Reducing Mental Stress
Everything starts in our heads, and if you manage to improve your mindset, you will learn to manage stress and improve your mental health. Start with positive thoughts instead of concentrating on the bad ones, stand in front of a mirror and tell everything good and nice you have. You may start meditation and reading mantras that will help you find balance and decrease the feelings of anxiety and fear.
Reducing Emotional Stress
If you feel too many negative emotions: anger, frustration, hate, sadness, and so on, this is another kind of stress for your organism, and you need to distract yourself from the situation that makes you feel this way or even maybe change the environment. Especially effective, in this case, are breathing exercises when you focus on your breathing, deeply inhale the air, and slowly breathe it out. When doing this simple trick for a couple of minutes, it will help you to come down, change your mood, weaken negative emotions, reduce stress, improve emotional health, and help with diabetes management.
It may be boring or difficult to focus on breathing and nothing else, but if you take it seriously and make some effort, very soon, you will see the changes for the better in your psychological health. And moreover, it is totally free!
Reducing Physical Stress
A sedentary lifestyle is as bad for your organism as hard physical work. For successful stress management, you need to revise your daily routine, schedule, the time you go to bed and wake up, physical activity during the day, unhealthy behaviors to create the most comfortable conditions possible.
You need to make sure your body gets enough sleep and rest as well as enough activity. Include sports, yoga, jogging, dances, swimming, gym, or just walks in the park into your day and reduce sitting at the screens of a computer or your phone. Do the things that are useful and pleasant at the same time for good health and successful blood sugar control.
Reducing Work Stress
Work is supposed to give you money and psychological satisfaction (ideally), but with the current pace of life, it frequently becomes one of the main sources of stress and problems with mental and psychological health. Trying to build a career and earn more money, people may forget why they are working at all – to live a happy, healthy, and full life, and you definitely cannot do this if you have diabetes or any other problem with physical health.
So, as far as you notice that you are anxious or overstressed because of your job, it is high time to change something. Talk to your supervisor or boss about your working conditions or responsibilities to make the working environment more pleasant and less stressful. If there is nothing to do about reducing stress at the workplace, maybe, you should consider changing your job. Health should be the main priority.
To Sum Up
Stress leads to many health issues, and with time it may cause serious complications with different medical conditions. It has a strong impact on hormone levels, and as long as insulin is a hormone, it may affect diabetes, high blood sugar level, and all other diabetes complications. It is crucial you lower stress, learn some relaxation techniques to improve your health and general quality of life.