Byetta is a brand-name medication that helps to regulate blood glucose levels in patients living with type 2 diabetes mellitus. The safety, quality, and effectiveness of the product have brought it substantial popularity among healthcare providers and their patients worldwide.
But what is the relation between Byetta injections & weight loss? Let us find an answer to this question by going through the drug information contained herein!
ON A SIDE NOTE:
If you are currently looking for a reliable supplier of Byetta, rely on Insulin.Store! Here, you will find a variety of brand-name medications for the most reasonable wholesale prices and buy Byetta online!
What Is Byetta?
Above anything else, let us go through the general information on Byetta. How about checking out its definition, indications, contraindications, working principle, side effects, and cost right away?
ON A SIDE NOTE:
Byetta is a prescription-based medication. Therefore, it should be prescribed exclusively by a licensed healthcare professional. The same applies to the correct Byetta's dosage, – it should be defined by a doctor.
Definition
Byetta (generic name: exenatide) is a brand of type 2 diabetes drugs. In other words, it is an effective method of blood sugar management in patients living with chronically high blood glucose levels.
It is also essential to mention that Byetta is not a type of insulin. Otherwise, it is the first GLP-1 antagonist that received the approval of FDA.
Discover a comprehensive comparison of Bydureon and Ozempic, two commonly prescribed GLP-1 receptor agonists, at Insulin.Store's informative blog. Dive into the article to explore their efficacy, safety profile, and potential side effects, helping you make an informed decision about these diabetes medications. Stay informed about the latest advancements in diabetes treatment and gain valuable insights into the similarities and differences between Bydureon and Ozempic. Trust Insulin.Store as your reliable source of information for managing your diabetes effectively.
ON A SIDE NOTE:
Byetta belongs to the class of GLP-1 antagonists. Other brands belonging to this class are Trulicity, Bydureon, Ozempic, Victoza, Saxenda, Adlyxin, and many more.
Indications
The main indication for Byetta treatment is diabetes mellitus (type 2). According to the recent clinical trials, it is an exceptionally effective way to keep insulin levels within a normal range.
Under normal circumstances, Byetta (exenatide) is indicated as an adjunct to a special diet and exercise program. Its active drug ingredient might also be effective in combination with other diabetes drugs (they should be defined by a doctor).
ON A SIDE NOTE:
Byetta is not indicated for patients with type 1 diabetes mellitus or children. This health condition has to be managed by other medications, usually based on insulin.
Contraindications
Only certified health providers (for instance, an endocrinologist, a diabetologist, or any other doctor) determine whether it is safe to use a Byetta injection pen in each individual case.
However, there exist several general contraindications to Byetta drug therapy. They include:
Thyroid cancer and thyroid tumors;
Renal impairment and renal dysfunction;
Pancreatitis.
ON A SIDE NOTE:
Moreover, Byetta is contraindicated to be used in combination with rapid and short-acting insulin. Otherwise, a number of unwanted drug interactions might occur.
Working Principle
Here is how Byetta works: after being injected into the human body, it starts to mimick hormones that increase the production of insulin, slow down digestion, and decrease the production of glucose. This way, it manages to lower blood sugar levels and keep them within a normal range.
In most cases, Byetta should be taken twice a day within one hour before the two main meals (for instance, breakfast and dinner). It has to be administered in a form of a subcutaneous injection into the area of a patient's thigh, abdomen, or upper arm with the help of a Byetta pen.
ON A SIDE NOTE:
Taking Byetta after a meal might lead to unwanted complications. Therefore , it is important to administer it only before a meal.
Side Effects
Under normal circumstances, Byetta does not lead to any serious side effects. At the same time, the given drug might cause any of the following symptoms:
Headache;
High blood pressure;
Nausea and vomiting;
Diarrhea and digestion;
Itching at the injection site.
In most cases, the above-mentioned adverse effects do not carry serious health risks and fade away without any medical supervision. However, a patient should contact a doctor as soon as possible in case of experiencing any of the following complications after taking Byetta:
Critically low blood sugar levels (hypoglycemia);
Allergic reaction;
Difficulty breathing;
Unusual bleeding;
Pancreas and kidney problems.
ON A SIDE NOTE:
Serious side effects after the administration of Byetta might cause severe health problems. Therefore, they should by no means be ignored.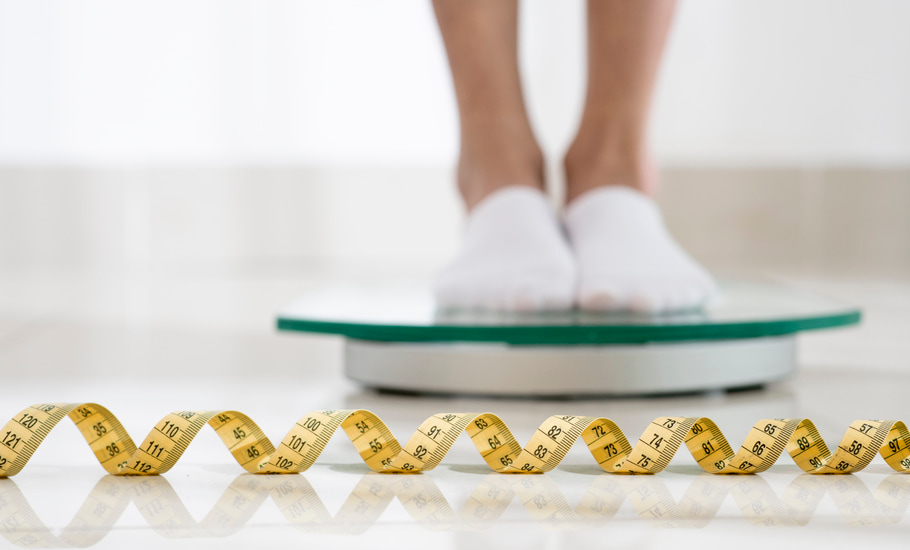 Cost
The price for Byetta might vary depending on a patient's geographical location and insurance assistance. On average, it costs from $700 to $900 for 2.4 ml. In some cases, however, this price tag might be fully or partially covered by a prescription savings program.
How Is Byetta Related to Weight Loss?
Byetta injection & weight loss are directly related. Below, you will find the answers to the top-5 questions in this regard.
ON A SIDE NOTE:
It is important to use Byetta properly. A patient should adhere to the instructions of their doctor and try to avoid a double or missed dose of the medication.
Our blog provides tips on choosing the best green tea for diabetes, including factors such as caffeine content and brewing time. Contact us to learn more about how incorporating green tea into your diabetes management plan can benefit your health.
Question #1: Does Byetta Cause Weight Loss?
Yes, the Byetta treatment causes weight loss while being used to lower blood sugar levels. It happens due to the power of the medication to suppress appetite by slowing down digestion.
Question #2: How Much Weight Can I Lose by Using Byetta?
It is difficult to define the exact weight that might be lost with the help of Byetta since it strongly depends on the individual peculiarities of each patient. On average, however, patients taking Byetta managed to lose weight that equals 3 kilos within a 24-week period (while patients receiving placebo lost about 1.5 kilos).
Question #3: Can I Use Byetta for Weight Loss Only?
A patient should NOT use Byetta only to lose weight. It is essential to remember that the primary indication of the medication is to lower blood sugar levels in patients with type 2 diabetes mellitus. While the weight loss is only an additional effect of Byetta.
Question #4: How Does Byetta Affect Appetite?
By affecting a patient's digestion, Byetta has the power to suppress appetite. According to the recent clinical trials, a vast majority of Byetta patients claim to starting eating less (due to the decrease in their appetite) and having more energy at the same time.
Question #5: Can Byetta Cause Weight Gain?
It is very unlikely for a Byetta patient to gain weight.
Final Words
Hopefully, this article has helped you to find answers to all the questions you might have had in regard to the usage of Byetta for weight loss. In case of having any further questions in this regard, make sure to always consult with your healthcare provider. Stay healthy at all times!