Obesity is a problem a lot of people who live with diabetes mellitus suffer from; there are many reasons for this situation – starting from hormonal changes, ending with a body's inability to control glucose levels in the blood properly. And unlike those who don't have diabetes and can easily go on a diet or change eating habits every day, individuals with blood sugar control issues are not allowed to do so simply for their well-being preservation. So, can we say it is impossible for those people to lose weight? No, of course not.
There are plenty of medication options that can both help control one's weight and lower blood sugar, and today we would like to discuss one of those – Ozempic injectable prescription medicine.
Prescription medicine means that patients can only buy Ozempic online if they have a valid medical prescription from their doctor; it is impossible to purchase it as over-the-counter medicines.
So, if you don't quite understand how Ozempic works for weight loss, continue reading the article written by our team of experts to learn more about this effective remedy!
The Definition of Ozempic. Primary Information
Ozempic – a brand-name prescription medication meant for high blood sugar symptoms treatment (usually in patients with type 2 diabetes mellitus). Its manufacturer is Novo Nordisk, located in Denmark, and Ozempic is believed to be among the most successful of its products nowadays.
The substance used in the base of these injectables is semaglutide, which belongs to the drug class of GLP-1 agonists and acts like a substitute for human glucagon-like peptide-1. It has the ability to boost the secretion of insulin in the body, thus, improve blood sugar control and glucose absorption by the body cells.
Learn more: Insulin is a crucial hormone for any individual out there. Its main task is to regulate glucose levels in the blood, and if this process is violated, a person may develop such a condition as diabetes mellitus.
Ozempic can be easily distinguished among all other diabetes control remedies because of its exceptional safety. Studies demonstrated that due to beneficial components used during the drug creation, patients experience serious allergic reactions, severe pain, and other side effects more rarely than with other treatment options. Moreover, among the most common adverse reactions are minor abdominal pain, loss of appetite, and low blood sugar episodes (hypoglycemia). However, each of those can be taken under control easily and without a doctor's assistance.
Learn more: It is crucial to inform a medical specialist if any severe adverse reactions occur after the first Ozempic injection; we are talking about a serious allergic reaction, trouble breathing, blurred vision, loss of consciousness, and so on. If not taken under control on time, they may lead to life-threatening conditions in an individual.
How to Inject Ozempic?
According to the procedure protocol, Ozempic should be administered just like all other diabetes medications. The main administration spots for the product injection vary between the thighs (upper leg), upper arm, and the area around the abdomen. Changing the place after every shot is recommended to avoid irritation and hypersensitivity in the area of choice.
Speaking about the frequency of Ozempic injections, it should be used once per week at any time before or after food; specialists recommend choosing one day and using the remedy every week at the same time. However, suppose a person accidentally forgets about the medication. In that case, it is still better to inject it later than ignore the drug in general (but remember that it should be not less than three days between each shot).
Can Ozempic Be Used for Weight Loss?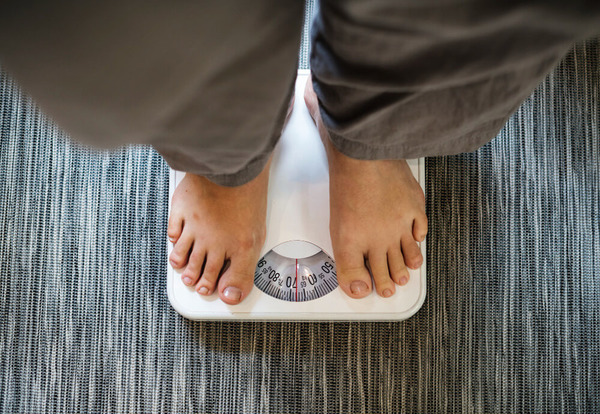 The primary purpose of Ozempic medicines is to control blood sugar in adults with type 2 diabetes mellitus; at the same time, because of the ingredients included in the drug's composition, some obese patients notice an improvement in their weight after the beginning of Ozempic treatment. It's probably because, after the administration, a few essential processes begin simultaneously: insulin secretion in the body is boosted, the appetite is decreased, intestinal motility is slowed down, and gastric emptying is delayed. Because of this, many patients are able to not only treat diabetes but see a significant improvement in their weight as well.
Learn more: Ozempic is excellent because of its outstanding abilities and usefulness. For example, individuals who took it saw pretty impressive results in major cardiovascular events prevention, high blood pressure improvement, heart attack and stroke aversion, and so on.
At the same time, not all people can manage their weight by using Ozempic. A great number of those treated with the remedy don't see a significant change; however, obese patients notice great weight loss more often.
Learn more: In rare cases, individuals with type 2 diabetes inform about weight gain after starting Ozempic therapy. This factor is strictly individual and depends on various aspects, namely personal or family history of diabetes mellitus, health conditions, and other nuances.
Is It Possible to Use Ozempic for Non-Diabetic Patients?
Even though Ozempic can be helpful in chronic weight management, it is not recommended to use it without being a diabetic patient. Its primary goal is to regulate blood sugar, and weight loss is just a "side effect" of the treatment. Plus, don't forget that many individuals diagnosed with type 2 diabetes have to change their lifestyle in order for the remedy to work; it includes diet changes, gaining healthier lifestyle changes, and adding other positive aspects to the traditional routine. Everything mentioned above may be an additional reason for beneficial changes in a person's mass. So, regarding Ozempic for weight loss, non-diabetic patients can't use it to decrease their body mass.
Learn more: Among others, the non-priority abilities of Ozempic are the prevention of cardiovascular disease. But, once again, treating this medical condition is not the primary goal of the injectable, so it can only be prescribed for blood sugar regulation. 
General Limitations
Even though Ozempic is a relatively safe medication, it still has certain contraindications that should be considered before starting the treatment to preserve a patient's well-being. After going through all the medical examinations, inform the doctor about these health conditions:
Thyroid tumors (or the personal/family history of this condition);
Multiple endocrine neoplasia type 2 (also known as tumors in the glands).
Also, people with these health issues should be extra careful:
Kidney disease;
Retinopathy (certain eye problems caused by diabetes mellitus);
Pancreatitis;
Intestinal disorder or stomach issues.
It is also recommended to stop using this medication at least two months before getting pregnant; women during pregnancy require a special treatment plan developed by a medical professional to make sure everything is performed safely. Dosage should be recalculated regularly to make sure a mother-to-be doesn't lose weight because it can be dangerous for the future baby.
Our newly written article Victoza and Weight Loss: A Winning Combination for Fighting Obesity will help you understand how to lose weight for people with diabetes. Go and find out the information first.
The Bottom Line
Ozempic is among the most popular medications for blood sugar control and sometimes weight loss. It can only be used for individuals with type 2 diabetes mellitus and cannot be prescribed for other purposes (body mass regulation, cardiovascular disease treatment, and others). Of course, in order to know whether this medication is suitable for you, it is crucial to contact a professional and go through all medical examinations to calculate the correct treatment plan. Thank you for reading the article; take care!